The doctors at Eyesthetica believe in a combined approach to aging prevention and facial rejuvenation. As the health and appearance of the skin are one of the most important factors in achieving these goals, we provide a wide range of skincare regimens and products to complement your overall treatment strategy.
What is the right strategy to keep skin healthy?
Healthy, youthful, and radiant skin begins with daily care. We can help to recommend gentle, non-irritating cleansers and toners for everyday use. We also have a range of therapies and products that focus on skin rejuvenation, brightening, age defense, moisturization, and sun protection. As every patient is different, the doctors at Eyesthetica can recommend a personalized strategy for you after your consultation.
How can skin care help my overall appearance?
The most important factor in skincare is the prevention of sun damage, which ages the face and increases the risk of skin cancer. Initiating treatment with physician-recommended and personalized skin therapy not only prevents premature changes but also vastly improves the appearance of the face.
What types of skincare products do you offer?
The doctors at Eyesthetica utilize the latest advances in skincare treatments for our patients. We offer products that range from those targeting pigment changes to wrinkles and devitalized skin. Some products are recommended for baseline, daily care such as medically formulated cleansers and sunscreens. Other products containing retinol, which is a type of Vitamin A, helps to gently reverse and prevent signs of aging. Schedule an appointment with one of our skilled doctors to learn more.
Call us Today to Schedule a Consultation
Visit the location closest to you today and get ready to look as young as you feel!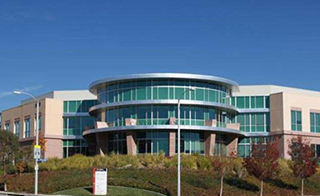 28212 Kelly Johnson Pkwy Suite 239,
Santa Clarita, CA 91355
2121 Wilshire Blvd #301,
Santa Monica, CA 90403