Pediatric Oculoplastic Surgery
As a parent, the health of your child is of the utmost importance. At Eyesthetica, we offer the most specialized team of eyelid surgeons in the Los Angeles area. Our doctors have the highest qualifications and certifications for treating children with eyelid, orbit, and tearing problems.
Some children are burdened with eyelid problems caused by their tear drainage system and eye socket that may result from traumatic injuries, tumors, or birth defects.
Eyelid abnormalities can negatively affect and impair vision and should be treated by a highly trained specialist. Eyesthetica's team of doctors can perform such corrective procedures to avoid significant visual problems.
Fortunately, orbital disease is rarely found in children. However, in some cases acute bacterial infections or rapidly progressive orbital tumors can create problems that affect the eye socket and risk a child's life. The most common way a child can contract an orbital disease is via a sinus infection. This condition must be treated swiftly using antibiotics and surgery in some cases.
When it comes to choosing a doctor, Eyesthetica can provide a solid team of qualified ASOPRS members that have specialized training in the care of both children and adults. An ASOPRS membership indicates that a surgeon is an expert when performing ophthalmic plastic reconstructive surgery that can appropriately care for your children.
Please Call us Today to Schedule a Consultation
Visit the location closest to you today and get ready to look as young as you feel!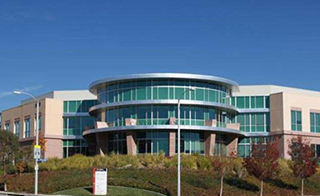 28212 Kelly Johnson Pkwy Suite 239,
Santa Clarita, CA 91355
2121 Wilshire Blvd #301,
Santa Monica, CA 90403