Restore Your Face's Youthful Appearance with Fat Grafting
What is Facial Fat Grafting?
Fat grafting is a procedure that can help treat the loss of facial fat in the cheeks and midface that causes skin sagging and an overall deflated appearance. Over time, your brow and upper eyelid area also experience volume loss that can cause wrinkles, drooping, and a sunken look. If this occurs, fat grafting can help turn back the clock and restore your youthful appearance!
How Do I know if Fat Grafting is Right for Me?
The loss of youthful facial fat as you get older is a main culprit of the visible signs of aging, such as skin laxity, fine lines, and folds. This is especially true of the eye area, which has the most delicate and paper-like skin, and relies especially on fat for its volume. If you have noticeable wrinkles around your eyes or prominent under-eye bags or hollows, fat grafting would be the ideal procedure for you to reverse the signs of aging.
How Does Fat Grafting at Eyesthetica Work?
By taking fat from other areas in your body and placing it in areas of your face where it has diminished, your facial skin will no longer be as loose. As a result, your skin will look revived, and you'll appear more youthful and less tired. Recent studies have even suggested that grafted or transferred fat may contain powerful stem cells and other factors that can help restore signs of aging in the face.
Fat Grafting Surgery and Recovery
The surgeons of Eyesthetica use specialized instruments, including small needles and cannulas, to remove small amounts of fat. The fat is then purified and then delicately deposited into the areas that need volume. The entire process is done without pain and with minimal incisions. Every patient heals at their own pace, but patients typically see a noticeable improvement in their initial swelling and bruising two to four weeks after surgery, with the full benefits from fat grafting appearing after two to six months.
Why Choose Eyesthetica for Facial Fat Grafting?
To restore the youthful contour of your face, trust us at Eyesthetica — we're experts in all things aesthetics and specialize in the eyes and face. Our professionals use their advanced techniques and technology to precisely perform a variety of services that help you achieve a "wow" factor result. You deserve to look as young as you feel, and with our experience as trusted providers of medical aesthetics, oculoplastic surgery, and so much more, you can rest assured you're always in the best of hands.
If you are thinking about jumping the bullet to see Dr. Samimi, you are absolutely right and I love that for you! You wont regret it! He is not only personable, but also very sincere, thorough and honest. He takes the time to understand what's going on and the best way to approach and resolve the issue in a professional, thorough, yet concise manner. Thank you Dr. Samimi for your time, and I appreciate everything you've done for me!
V.N.
I went to Dr Lo for a biopsy, but when I got there I was so impressed by his kindness, professionalism and care that he not only did the biopsies I needed but also the eyelids and I was extremely HAPPY with the results! The process was excellent, fast, professional and his staff, like him, are very superior to 5 stars. I recommend it 100%! I couldn't be more happier with the experience and the very natural results.
A.S.
Incredibly knowledgeable, efficient and professional staff and Dr. Wang knew exactly what my issue was and how to treat it. Will definitely go to her for any eye issues in the future!
J.L.
Dr. Dresner is excellent. His experience is unequivocal. He took one look at my eye and properly diagnosed my issue after nearly three painful years of unnecessary procedures and medication with other specialist. Not only did he diagnose it right away, he was able to perform the procedure to correct my condition the same day in his office. I am so grateful. I've been to his office twice now and never had a wait. His staff is amazing – so friendly and organized. I highly recommend you go see him first for your oculoplastic needs.
C.L.
All the staff are wonderful and extremely nice. Dr. Burnstine deeply cares for his patients and did an amazing job! My mom is completely cured of her constant tearing problem! Thanks to him and his staff, she doesn't have to carry around tissues all the time to wipe away her tears. Would highly recommend!
K.M.
Be sure to visit our


What to Expect

section to learn more about planning for your surgery
Visit the location closest to you today and get ready to look as young as you feel!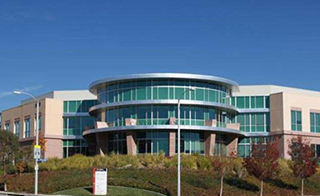 28212 Kelly Johnson Pkwy Suite 239,
Santa Clarita, CA 91355
2121 Wilshire Blvd #301,
Santa Monica, CA 90403