are you ready to look as


young as you feel?
Brow Lift in Los Angeles
As you age, gravity and the loss of facial volume cause the skin and facial muscles of the forehead to descend, and the eyebrows to droop along with it. The result is a creased forehead, droopy eyebrows, and often a "hooded", tired look to the upper eyelids and face. Our doctors at Eyesthetica offer many eyebrow rejuvenation options to correct these problems by lifting and rejuvenating the upper third of the face, giving the entire face a more youthful, well-rested, and most importantly, natural-looking appearance.
How do I know if a brow lift is right for me?
You may be a good candidate for treatment if you have a droopy or sagging brow line. You may notice more wrinkles on the forehead or lines or creases between the eyebrows. Also, you also may notice that your heavy brows weigh down your upper eyelids.
Some candidates for brow lift surgery notice a decrease in their field of vision. Others feel tension or discomfort in the forehead muscles at the end of the day. Patients commonly complain that their eyebrows make them look tired, angry, or sad.
What makes brow lifting different at Eyesthetica?
At Eyesthetica, we offer a tailored approach to your aesthetic goals and needs. Our doctors are board-certified in ophthalmology and fellowship-trained in Oculofacial Plastic & Reconstructive Surgery. This combination of education and experience makes us especially qualified to handle the delicate skin and muscles around the eye and brow with care, precision, and an artful eye for aesthetic detail. We understand that every patient is different, and the approach to your face and brow will depend on your unique anatomy. The doctors at Eyesthetica are leaders in the field, who regularly lecture and recently published a textbook on this topic.
What are the surgical and non-surgical options available for the brow?
The surgical and non-surgical options are dependent on the severity of your eyebrow ptosis (drooping of the brow). For more mild brow changes, we can offer minimally invasive, in-office procedures to lift the brow and restore youthful contour, including botox injections (Botox) and dermal fillers.
We offer several different options for brow surgery, including endoscopic brow lift, transblepharoplasty brow lift, direct brow lift, midforehead lift, and hairline brow lift. The selection in technique varies depending on your unique appearance and the degree of brow descent. With these techniques, the incision can be hidden in the brow hairs, in a natural crease of the forehead, or in or behind the hairline. Schedule an appointment to go through a detailed analysis with our doctors to find out which approach would be best for you!
Brow Lifting and Recovery
A brow lift is an outpatient surgery that allows you to return home the same day. Surgery itself takes about 1 hour. Obvious bruising and swelling typically lasts 2-3 weeks; however, most patients return to work within the first week.
Cold compresses the first 2 days after surgery are used to lessen bruising and swelling. Stitches or surgical staples are commonly used and are often removed after 7-10 days. Discomfort is usually minimal, though most patients report noticeably blurry vision for the first few days and are able to continue activities of daily living such as cooking and bathing within 2-3 days. Strenuous activities such as yoga or weight lifting can be restarted about 2 weeks after surgery.
You can expect to start enjoying the result of your surgery and look "camera ready" just 2-3 months!
At Eyesthetica, we know that eyelids are not only important aesthetically, but have an important function in protecting and framing the eyes. In a new book authored by our surgeons, they explore different oculofacial surgery techniques while still preserving the health of the eyes.
section to learn more about planning for your surgery!
My eyes are beautiful and I now love the way I look! Dr. Samimi is a caring, articulate and talented eye surgeon who listens to his patients. The process was stress free and professional from beginning to end. I never hesitate to tell friends about this wonderful doctor and will continue to return for other treatments in the future.
B.A.
Visit the location closest to you today and get ready to look as young as you feel!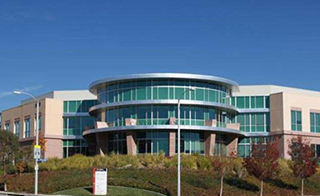 28212 Kelly Johnson Pkwy Suite 239,
Santa Clarita, CA 91355
2121 Wilshire Blvd #301,
Santa Monica, CA 90403