Laser and Light Therapy Los Angeles
Laser skin resurfacing serves as a non-surgical technique to vastly reduce facial blemishes, discolorations, wrinkles, and scars. The laser improves delicate facial flaws with careful precision.
What results can I expect from laser treatment?
Laser treatment can reduce and eliminate wrinkles or fine lines around the forehead, mouth, or eyes, as well as lessening or removing scars caused by acne or other damage. This improves the overall appearance of sun-damaged and aging skin. Laser resurfacing is also used to improve pigment spots and target patient complexion, color, and evenness. It can additionally be utilized to eliminate blemishes like warts, birthmarks, or enlarged glands.
What are laser and light therapy?
Laser treatment of the face is a non-invasive procedure that uses beams of light, which pulsates in concentrated doses. Laser resurfacing targets the removal of the epidermis or outer layer of skin. Along with that removal, the laser warms underlying skin or dermis, and in the process, it stimulates the production of collagen fibers and creates smoother, firmer skin. The new skin cells that are formed offer younger skin surfaces, shaping a healthier, fresher, more youthful look.
What kinds of laser and light treatments are available at Eyesthetica?
At Eyesthetica, we offer laser options that are tailored to each individual patient's needs. We offer the latest technology in laser and light therapy including ablative CO2 laser and intense pulsed light. Our doctors are board-certified in ophthalmology and fellowship-trained in Ophthalmic Plastic & Reconstructive Surgery, and we share a combination of education and experience that makes us especially qualified to handle the delicate skin around the eyes with care, precision, and an artful eye for aesthetic detail.
What should I expect from the procedure?
We offer laser and light treatment in the office setting, so there is no need to travel to a hospital or surgery center. We clean and numb the area with anesthetic cream or small injections of anesthesia. Most treatments have only minimal discomfort.
What can I expect after treatment?
The recovery process after treatment with laser or light therapy can vary depending on your individual treatment plan and goals. Most patients can expect mild to moderate redness of the treated skin that improves over days to weeks. Your treating doctor will tailor your post-treatment skincare plan to your specific needs to ensure the most comfortable and rapid recovery possible. Full results may require more than one treatment to be scheduled. Eyesthetica board-certified and highly trained surgeons are happy to answer any questions you may have and help you choose the right procedure to fit your desired result.
Call us Today to Schedule a Consultation
Visit the location closest to you today and get ready to look as young as you feel!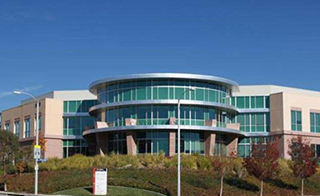 28212 Kelly Johnson Pkwy Suite 239,
Santa Clarita, CA 91355
2121 Wilshire Blvd #301,
Santa Monica, CA 90403