Are You Ready to Look
as Young as You Feel
with Facelift Surgery?
What Exactly Is Facelift Surgery?
A facelift is a surgical procedure used to address sagging facial muscle and skin to create a more youthful-looking appearance. There are many types of facelifts that achieve different results, but most involve making small incisions around the perimeter of the face and then lifting the skin and muscles for a tighter, more defined look.
If you've been dealing with jowls, sagging skin around the jawline, and loose neck skin that makes you look older and more tired than you are, a facelift can help!
How Do I Know a Facelift is Right For Me?
If you feel that your neck, jawline, and facial skin are sagging, you're likely a good candidate for a facelift! This procedure will redefine a loose jawline and tighten skin between the chin and chest. Contrary to popular belief, facelifts aren't just for people with dramatically drooping skin — they can be customized to enhance anyone's features and even prevent signs of aging before they set in.
Your health is our top priority, so while most patients qualify, we'll perform a full evaluation of your medical history and facial anatomy to leave no doubt about your eligibility. We'll walk through your goals and how we can achieve them together, and then get you looking revived and rejuvenated ASAP!
How Do the Doctors at Eyesthetica Approach Facelift Surgery?
At Eyesthetica, our facelift philosophy is based on an in-depth understanding of facial anatomy and respect for your innate beauty: we want you to look like your best self. Our facelift specialists aim for natural-looking results, and know how to completely avoid the static, "windswept" look associated with more amateurish facelifts.
Our team of facelift surgeons use proven techniques that respect your facial structure to bring out your most flattering features, and we offer a variety.
Extended Deep Plane Facelift
An extended deep plane facelift is, in most cases, our preferred method. This advanced technique boasts more natural-looking results and even fewer complications for an already safe and trusted procedure. Because it uses your facial muscles rather than your skin to resuspend the face, it can lift the entire face and take years off your appearance without looking like any work was done.
Most facelift approaches separate the skin from the underlying muscle. With the deep plane approach, there is minimal separation, which provides a plethora of benefits: maintenance of natural looking skin, generally invisible scars, and faster recovery. Additionally, in contrast to a normal deep plane facelift, the extended deep plane releases ligaments that allow for a more natural, long-lasting result, without the puckers and dimples often seen in other techniques.
Mid Facelift
A mid facelift is a minimally invasive and wonderful option for those who want to restore fullness to their cheek area. This procedure concentrates on the muscles and fat beneath the eyes to create more youthful fullness in the upper and middle cheek bones.
Facelift Surgery
After administering anesthesia, your facelift surgeon will make miniscule incisions around your ears and beneath your chin, and then gently lift your muscles and skin to achieve your desired result. After this outpatient procedure, you'll receive a protective wrap around the periphery of your face and be free to go home to rest, before seeing your surgeon the next morning. Most patients find they can resume daily activities within a few days, but must avoid strenuous activity, like exercising or manual labor, for multiple weeks. Facelifts are exceedingly safe when performed by skilled surgeons like our team at Eyesthetica. While bruising and scarring are possible and subside within a few weeks, any side effects beyond those are very rare. You should see outstanding results in just a couple months that make you look and feel amazing!
Why Choose Eyesthetica for Your Personalized Facelift
Eyesthetica is proud to be your home for eye and face experts! Our facelift specialists have years of experience performing precise, detailed work with the delicate skin and muscles around the eyes and face. This precise touch makes for outstanding facelifts — and we have the industry-leading technology and procedures to deliver them.
Here, you'll receive custom experiences, tailored to your natural anatomy and desired outcomes for your eyelids and face. Choosing Eyesthetica means choosing a team that is committed to helping you look and feel incredible, with subtle results that don't look surgical, they look "fresh from vacation". We don't invent a new you: we bring out your best self!
Vanessa Nguyen
2022-07-07
If you are thinking about jumping the bullet to see Dr. Samimi, you are absolutely right and I love that for you! You wont regret it! He is not only personable, but also very sincere, thorough and honest. He takes the time to understand what's going on and the best way to approach and resolve the issue in a professional, thorough, yet concise manner. Thank you Dr. Samimi for your time, and I appreciate everything you've done for me!
Dr. Samimi did an excellent job of restoring my damaged lower eye lid. Even my regular eye doctor said the surgery he did was beyond what she thought possible. I did quite a bit of research and spoke to other eye lid surgeons before selecting Dr. Samimi and couldn't be more pleased with the results.
Christine Melkonian
2021-05-09
The best doctor great personality, he does great job. Very friendly respectful staff . Me & my sister we both got upper eyelid surgery we both are satisfied and happy from the results. We look awesome thank you Dr. David Samimi.
Heidi Richardson
2021-05-04
I was very lucky to have Dr.SAMIMI take care of me. He made me feel comfortable. I trusted him immediately. I would highly recommend him. Thank You Heidi Richardson
I had great experience with Dr Samimi and his team. I got mine virtual consultation and surgery scheduled soon after. Everything went smoothly, Dr Samimi took time to explain everything and took all my needs into consideration. Office staff was very nice and I'm extremely happy with results of my surgery. I will go to Dr Samimi again for more treatment in the future and I can not recommend him enough! He is definitely THE oculoplastic specialist in LA and the Valley!
Thankfully I received a referral for Dr. David Samimi, MD, from another great (Family) Physician, Dr.Velinda Paranal MD. My main concerns were tiredness, trying to hold up my eyelids, using the eyebrow muscle. A first consultation with Dr. David Samimi MD, and his team, at Eyestetica in Santa Monica, resulted in my complete trust to allow the proposed upper, and lower eyelid, and eyebrow surgery be done by Dr. David Samimi MD. I had an excellent comprehensive eye exam, a follow up visit with eye specialist, and very personable Dr. David Samimi, and scheduled the surgery, which was done under local anaesticia at his Encino Office. Following the instructions of Dr. Samimi, already three days after the surgery, still on rest, and recovery schedule, at home, I already felt great relief, not having to use the eyebrow muscle to "pull up" the (also surgically reduced) eyelids. This is a fantastic improvement, to have a relaxed eye, and reading position, instead of using the eyebrow muscle all the time. This rather specialist surgery Iam sure, not to be mistaken by general plastic surgery, has been, in my opinion, therefore, a successful procedure (at just 7 days ago, as I am doing this review). My daily improvements still are remarkable, and on day 6, after the surgery, stitches, and staples were removed. An added great benefit, post surgery, is, that eyes are looking wider, open, and according to my Family, generally are looking as they remember me, in younger years. Continuing care, and follow up, by Dr. David Samimi, MD, and his team, deserve my very best I CARE REVIEW, for any one, who needs EYE CARE, now, or later, and we all do. Thank you Dr. David Samimi MD and Team, at Eyestetica. Anna E
Cequoia Johnson
2021-02-12
Thank you to Dr. Samimi and office for making me feel welcome and safe. He did such a great job with my stitches, highly recommended!
Visit the location closest to you today and get ready to look as young as you feel!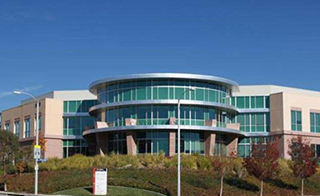 28212 Kelly Johnson Pkwy Suite 239,
Santa Clarita, CA 91355
2121 Wilshire Blvd #301,
Santa Monica, CA 90403