Our Pasadena office is located at 625 S. Fair Oaks Avenue, Suite 265, Pasadena, CA 91105.
Our office hours are Monday through Friday from 7:45 AM to 4:30 PM. The daily parking rate at our office is $8.00.
To schedule an appointment, please call us at (626) 507-6958 or click here to book online.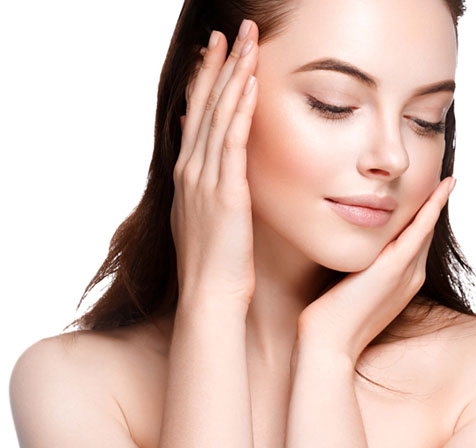 Featured Procedures in our Pasadena Office
The doctors at Eyesthetica are leading experts in the field of oculofacial plastic surgery. The extensive knowledge of these high-caliber surgeons enables them to meticulously evaluate the face in all dimensions in order to address each patient's unique needs and aesthetic concerns in the following areas:
The upper face (forehead/eyebrows/upper eyelids)
The midface (lower eyelids/cheeks)
The lower face (lips and neck)
At Eyesthetica in Pasadena, Dr. Steven C. Dresner and Dr. Michael A. Burnstine craft a custom treatment plan for each patient. They will take the time to work with you and make expert recommendations in order to achieve your individual aesthetic goals. Schedule a consultation to get beautiful, natural-looking results.
FEATURED SURGICAL PROCEDURES
FOR A YOUTHFUL AND NATURAL APPEARANCE


DRIVING DIRECTIONS To Eyesthetica Pasadena
From the North/South: Take CA-110 N to Exit 31 B for Fair Oaks Avenue toward S Pasadena. Take a left onto Fair Oaks Avenue and head north. Our office will be up ahead on your left in the Huntington Pavilion building on the Huntington Hospital campus, across the street from Burger King.
From the East: Take route 134 E towards Pasadena if coming from the west, or I-210 if coming from the east. Take Exit 13B. Turn left onto W. California Boulevard, passing Citibank on your left and Huntington Hospital on your right. Turn right onto Fair Oaks Avenue, and we will be on your right in Huntington Pavilion Building on the Huntington Hospital campus.
Pasadena

Eyelid Surgeons Near You
Dr. Michael A. Burnstine earned his MD at Harvard Medical School before completing an internship in Medicine at Massachusetts General Hospital and an ophthalmology residency and chief residency at the W.K. Kellogg Eye Center at the University of Michigan. Dr. Burnstine moved on to the University of Illinois at Chicago Eye and Ear Infirmary and Michael Reese Hospital, where he received his fellowship training in oculofacial surgery. In 1997, Dr. Burnstine began his career at the University of Southern California's (USC) Doheny Eye Institute as the Director of Ophthalmic Plastic and Reconstructive Surgery
In addition to co-founding Eyesthetica with Steven C. Dresner in 2004, Dr. Burnstine trains other surgeons as a Clinical Professor part-time at USC's Gayle and Edward Roski Eye Institute. Dr. Burnstine is the Director of the American Society of Ophthalmic Plastic and Reconstructive Surgery (ASOPRS) Oculofacial Plastic Surgery Fellowship at USC; he is one of only 52 individuals in the country granted this designation.
Dr. Burnstine lectures nationally and internationally on many topics related to oculofacial surgery. As a world-renowned expert in oculofacial plastic and reconstructive surgery, this distinguished surgeon's extensive knowledge and friendly demeanor puts patients at ease. Outside of the office, Dr. Burnstine enjoys spending time with his wife and two boys.
Dr. Christopher C. Lo earned his undergraduate degree in biology and health policy from Harvard College before achieving his M.D. at Mount Sinai. He then completed a residency at New York University and Manhattan Eye, Ear, and Throat Hospital, where he served as chief resident, and a fellowship training in oculofacial plastic surgery at UCLA's Doheny and Jules Stein Eye Institutes.
Dr. Lo is dedicated to education: he has a teaching appointment and hospital privileges at several UCLA institutions, where he earned the Fellows Teaching Award in 2018 and provided courses on orbital and facial surgery. He's lectured at international conferences, published work in medical journals, and authored chapters in medical textbooks. Service is also important to Dr. Lo, as he founded a free eye clinic while in medical school and volunteered for an international surgical mission with the Virtue Foundation. He's board-certified by the American Board of Ophthalmology and a member of the elite American Society of Ophthalmic Plastic & Reconstructive Surgery.
Dr. Lo loves getting to know patients of all kinds: he is fluent in English, Mandarin, and Cantonese, and conversant in Spanish. In his free time, Dr. Lo enjoys running, music, and exploring Los Angeles's food scene.
"Recently had upper and lower eyelid surgery by Dr. Dresner. Fantastic experience, remarkable results—far exceeded my expectations! Eyesthetica is outstanding. Very professional and well organized. Staff in office and the Surgery Center were excellent, well trained, friendly and caring. Highly recommend Dr. Dresner!"
"From the first call to the office to instructions for after care, you can only use superlatives to describe the professional staff members at both the Los Angeles and Pasadena locations. The staff is so nice and patient with you regarding any concerns you may have. Dr. Burnstine called me twice to check on me during a holiday weekend! What a great experience. I am so grateful."

NON-SURGICAL FACIAL ENHANCEMENT OFFERED
There are dozens of options for non-surgical facial rejuvenation. The experts at Eyesthetica can help you pick which option is right for you.
NON-SURGICAL FACIAL ENHANCEMENT OFFERED
There are dozens of options for non-surgical facial rejuvenation. The experts at Eyesthetica can help you pick which option is right for you.