Artificial Eye Surgery Los Angeles
Patients with blind eyes that have chronic pain may require surgery to cure their discomfort. The doctors of Eyesthetica perform surgery to prepare patients for artificial eyes including enucleation, evisceration, and secondary eye socket procedures.
Enucleation and evisceration
Enucleation is a surgical procedure where the whole eye is removed. During this procedure, the eye muscles are preserved and positioned to give movement to the artificial eye. An orbital implant is placed to restore the volume of the socket.
Evisceration is a similar surgery that removes the cornea and the inner portions of the eye. This surgery preserves the sclera, or white portion of the eye, and avoids the need to detach the eye muscles. An orbital implant is used to restore volume during the surgery.
Other Surgeries for Patients with Artificial Eyes
Patients that have previously lost an eye may develop secondary problems such as changes in the appearance of the eyelids and exposure of their implants. We also perform secondary eye socket surgery on patients that have previously lost an eye. This includes repairing of problems such as upper eyelid ptosis, lower eyelid retraction, and ectropion.
The doctors of Eyesthetica also repair the sunken appearance of the upper eyelid, or the superior sulcus deformity. Revisional surgery, placement of secondary orbital implants, or dermis-fat grafting can be used to replace an exposed or migrated implant.
Dr. Dresner is the designer of the Medpor Multipurpose Conical Orbital Implant, MCOI produced by Porex Medical Corporation. He was also the co-designer of the Medpor Smooth Surface Tunnel Implant, SST, also produced by Porex.
Dr. Dresner was also one of the first physicians to utilize the Medpor Attractor Implant. This implant includes a removable metal screw which when coupled with an eye prosthesis with a small embedded magnet, provides improved movement of the artificial eye.
The Dr's of Eyesthetica have also been pioneers in maximizing patient comfort after eye socket surgeries, developing a novel approach to pain management using an automated On-Q pump.
Click on the links below to see articles written by the doctors of Eyesthetica on various advanced approaches to artificial eye surgery.
Call us Today to Schedule a Consultation
Visit the location closest to you today and get ready to look as young as you feel!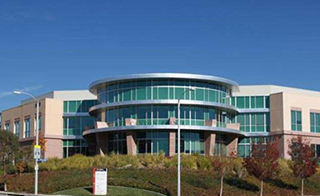 28212 Kelly Johnson Pkwy Suite 239,
Santa Clarita, CA 91355
2121 Wilshire Blvd #301,
Santa Monica, CA 90403