Entropion (Eyelid Turning In)
Entropion is an in-turning of the eyelid margin that most commonly involves the lower eyelid, but occasionally may affect the upper eyelid. This condition leads to the eyelashes rubbing on the surface of the eye. If left untreated, entropion can cause corneal infection, ulceration, and may lead to visual loss.
What are the symptoms of entropion?
Entropion can cause symptoms of irritation and the feeling that something in constantly stuck in the eye. This condition is associated with tearing, redness, and discharge around the eyes. In cases of severe entropion, the patient may have an eyelid that is rotated so markedly that the eyelid skin touches the surface of the eye. The vision may be blurry due to scratches of the eye surface.
What are the causes of entropion?
There are many different causes and types of entropion. The majority of entropion cases result from "involutional" or age-related change, where the lower eyelid becomes lax or loose, decreasing the stability of the eyelid. Additionally, a small band of tissue that aids in movement of the lower eyelid, the capsulopalpebral fascia, can be weak or disinserted. Entropion can also be from "cicatricial" changes or scarring of the eye or internal lining of the eyelid. These previous scars can pull the margin of the eyelid inward toward the surface of the eye. Causes of this internal scarring can range from previous surgery to certain autoimmune disorders.
How is entropion treated?
There are several different treatment options for entropion, and treatment is tailored to the individual patient's needs. In general, entropion repair surgery requires tightening of the lower eyelid at the outside corner of the eye, reinserting the weakened lower eyelid retractor tissue, and excising a small strip of the orbicularis oculi muscle.
While traditional surgical approaches to entropion repair require an incision in the skin of the lower eyelid below the lashes, the surgeons at Eyesthetica offer an innovative approach developed and published by Dr. Dresner. This technique is called the transconjunctival entropion repair, and it is now utilized by many surgeons around the world. With this minimally invasive method, we use a hidden incision on the inside lining of the eyelid to perform the surgery, avoiding an external scar.
Entropion repair is usually covered by insurance and can be performed as an outpatient.
Click on the link below to see Dr Dresner's article on advanced approaches to entropion repair.
Do you have symptoms of entropion? Schedule an appointment with one of our skilled doctors for an evaluation and to learn more.
Call us Today to Schedule a Consultation
Visit the location closest to you today and get ready to look as young as you feel!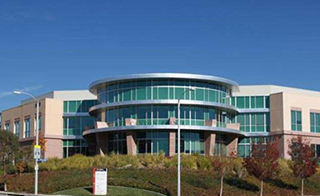 28212 Kelly Johnson Pkwy Suite 239,
Santa Clarita, CA 91355
2121 Wilshire Blvd #301,
Santa Monica, CA 90403