6 Things to Know Before Undergoing Eyelid Surgery
Are you preparing to undergo eyelid surgery in Los Angeles? Prior to a blepharoplasty procedure, many patients find themselves feeling nervous or afraid. The top eyelid surgeons at Eyesthetica can tell you all you need to know before your surgery to put your mind at ease.
1.  What are the risks of eyelid surgery?
Eyelid surgery by an unqualified professional can lead to an inability to close your eyes after surgery, the appearance of a different person, visible scar and loss of vision from damage to the eye.
2.  Will eyelid surgery affect my dry eyes?
In addition to framing the beauty of your eyes, the eyelids play a large role in maintaining eye moisture and comfort. When done improperly, eyelid surgery can disrupt the natural ability to blink, leading to increased tear loss.  An incomplete or weak blink inhibits the eyelids from appropriately holding moisture on the eye surface.
Additionally, a weaker blink may decrease the protective oil layer produced by eyelid glands leading to early tear evaporation. To minimize the risk of post-operative dry eye, your surgeon should perform tear film studies pre-operatively to understand the level of eyelid surgery that is safe for you.
3.  Who is the most qualified to perform my eyelid surgery?
The eyelids are delicate structures that are the centerpiece of the face. When choosing a surgeon for eyelid and face surgery in Los Angeles, it is important to consider the physician's training. An oculoplastic surgeon spends the first 4 years after medical school mastering care of the delicate eye and surrounding tissues, gaining certification as an ophthalmologist. An oculopastic surgeon with membership in the American Society of Ophthalmic Plastic and Reconstructive Surgery completes an additional 2 years of specialized plastic surgery training.
This is more specialized eyelid and upper face surgical training than any other type of cosmetic surgeon. Combining knowledge of how to manage the delicate eye with detailed plastic surgery knowledge for the eyelids, an oculoplastic surgeon offers the very best experience to ensure the safest and most cosmetically appealing results after surgery. When you consult with an oculoplastic surgeon, you are consulting with a true eyelid expert. Why trust your eyes to anyone else?
4.  Is eyelid surgery covered by my insurance?
Many insurance providers do cover eyelid surgery when the position of the eyelids affect visual function. A consultation with an oculoplastic surgeon is the best way to figure out if your condition meets the requirements for covered eyelid surgery.
5. How long is the recovery for eyelid surgery?
Fortunately, eyelid surgery is relatively minor and most patients are able to continue their activities of daily living. Typically, patients should take 5-7 days to recover immediately after surgery.  Each patient may have different degrees of swelling, bruising, bleeding and some blurry vision. To maximize wound healing, it is recommended to avoid make-up near the operative site and excessive UV sun exposure for at least 2 weeks.
6.  Are there alternatives to eyelid surgery?
Depending on your condition, there may be non-surgical options for improvement. Alternatives include medications to improve ocular allergies and surface lubrication. Non-surgical aesthetic eyelid and facial improvements with topical agents or injectables may also deliver the rejuvenation you desire with minimal down time.
Please Call us Today to Schedule a Consultation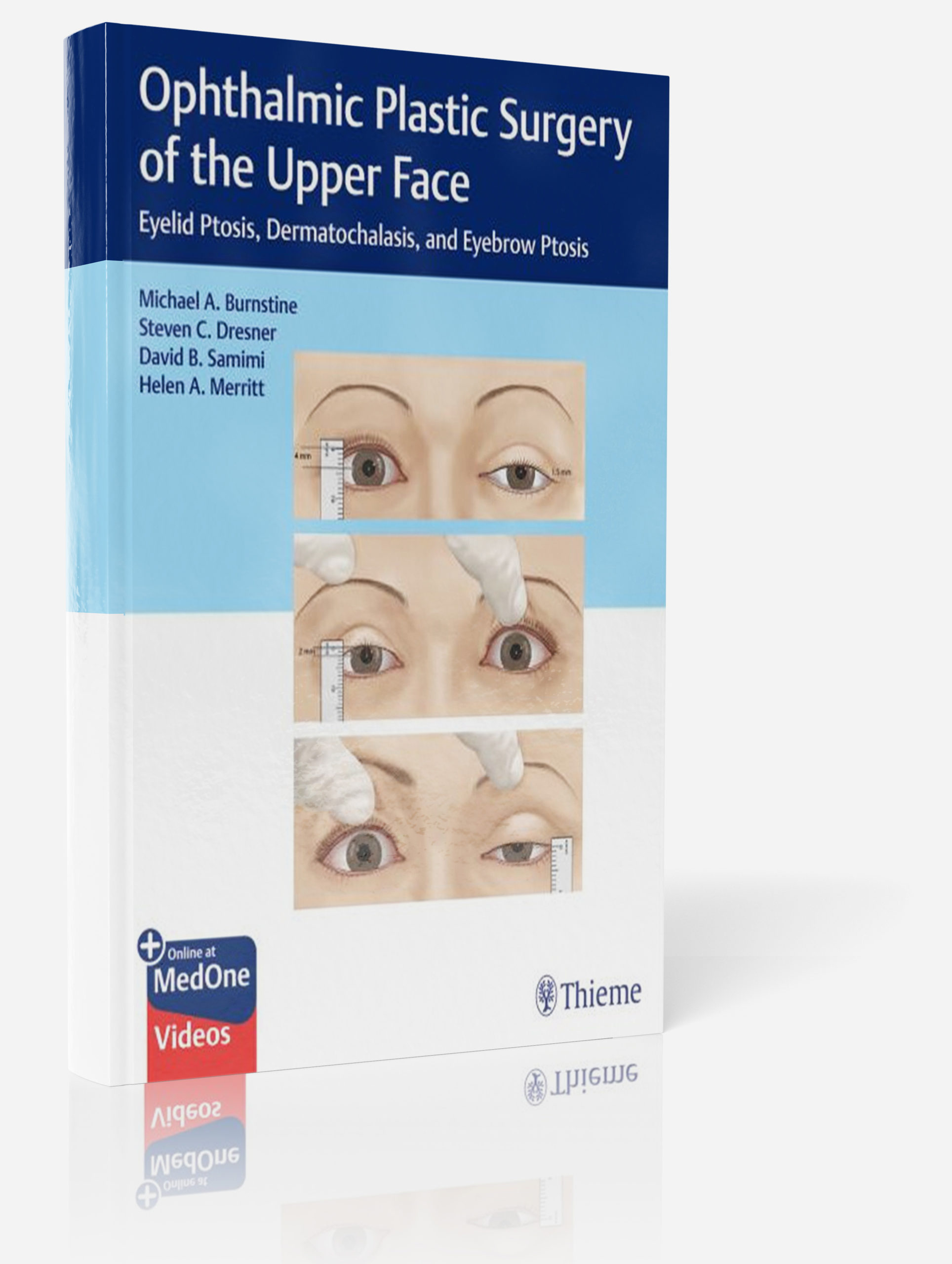 The eyelids aren't only aesthetically important, but they're also responsible for protecting and framing an individual's vision. Learn more in Ophthalmic Plastic Surgery of the Upper Face, the latest book by our Eyesthetica surgeons.