Cosmetic Facial & Eyelid Surgeons in Los Angeles, CA
Welcome to Eyesthetica
Eyesthetica is the largest private physician group in the greater Los Angeles area whose practice is solely dedicated to oculofacial plastic and cosmetic surgery. We specialize in cosmetic surgery, complex reconstruction after aesthetic eyelid surgery went awry, and lacrimal and orbital surgery.
Eyesthetica is comprised of Michael Burnstine, MD, David Samimi, MD, Christopher C. Lo, MD, and Yao Wang, MD. All of the Eyesthetica doctors hold appointments at the USC Gayle and Edward Roski Eye Institute at the Keck School of Medicine at the University of Southern California: Doctors Dresner and Burnstine are Clinical Professors, and Dr. Samimi is an Assistant Professor.

Eyesthetica and the USC Roski Eye Institute house two of the 56 fellowship programs in Oculofacial Plastic Surgery approved by the American Society of Ophthalmic Plastic and Reconstructive Surgery (ASOPRS) in the United States. Our innovative approaches to eyelid surgery have advanced the field and consistently deliver outstanding patient outcomes.
Eyesthetica physicians also provide coverage for ocular and orbital trauma at California Hospital Medical Center, a level 2 trauma center, and LA County + USC Medical Center, a level 1 trauma center, both in Los Angeles.
Our goal at Eyesthetica is to deliver the very highest care for reconstructive and cosmetic concerns of the eyelids and face. Please check out our Practice Profile video below to learn more.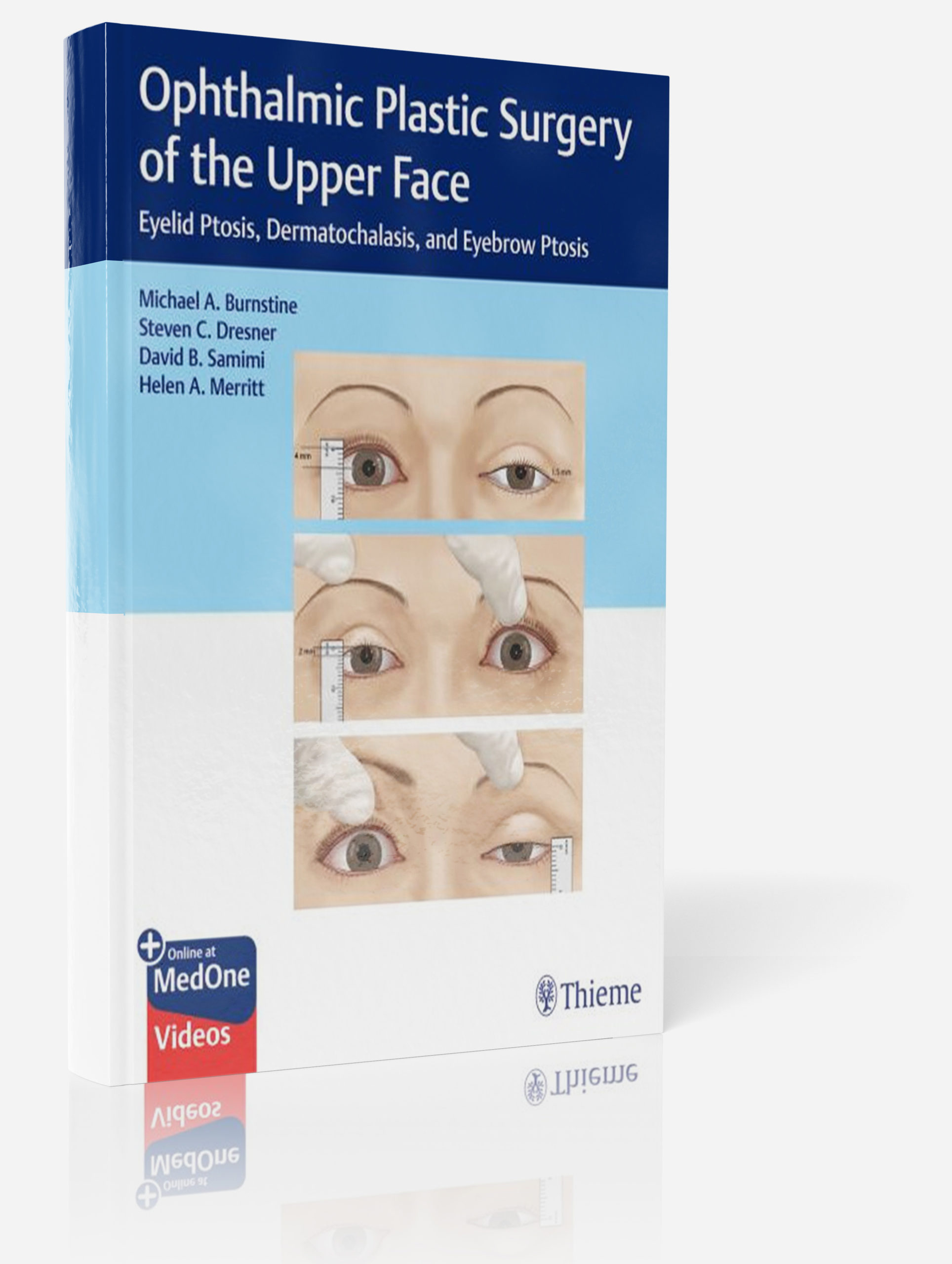 At Eyesthetica, our doctors pride themselves on being the "experts that teach other experts." Our surgeons are dedicated to their field and act as a resource for other doctors training in oculofacial plastic surgery. In their latest educational efforts, the doctors of Eyesthetica have contributed to a book that explores oculofacial plastic surgery of the upper face. You can rest assured that you're choosing the safest procedures, the newest technologies, and the best doctors.