Facial Fat Grafting Los Angeles
The loss of youthful facial volume is a significant contributor to aging changes, and fat grafting is one technique to restore the youthful appearance of the face. The descent and loss of facial fat from the cheeks and midface causes a sagging and deflated appearance, making the under eye bags and hollows more noticeable. Volume loss of the brows and upper eyelids can cause the eyes to appear sunken and the eyelids to appear sagging and wrinkled. Loss of facial fat can also shadow the eyes and face and cause them to appear more tired. Fat grafting borrows small amounts of fat from other areas of the body and uses it to restore youthful contour of the face.
How does fat grafting work?
Fat grafting takes tiny pieces of fat from another portion of the body, typically the belly or thigh, and deposits it into the areas of volume deficiency in the face to address contour abnormalities, wrinkles, and deflation. Fat grafting is usually performed in conjunction with eyelid or brow surgery for complete rejuvenation. The surgeons of Eyesthetica use specialized instruments including small needles and cannulas to remove small amounts of fat. The fat is then purified to ready it for placement and then delicately deposited into the area needing volume. The entire process is done without pain and with minimal incisions. Recent studies have even suggested that grafted or transferred fat may contain powerful rejuvenating stem cells and other factors that can help to restore the aging face.
Cost of Fat Grafting
The cost of fat grafting varies, depending on the patient and the scope of the case. We can provide specific pricing information upon consultation, once we have a clearer idea of your needs. Typically, cost includes the facility fees, surgeon's fees, and cost of anesthesia.
Will fat grafting be covered by insurance?
In almost all cases, fat grafting is considered an elective cosmetic procedure and therefore patients do not qualify for health insurance coverage (including coverage in the case of a complication).
Frequently Asked Questions (FAQs)
When will I be able to see the results?
Every patient heals at his or her own pace, but typically patients see noticeable improvement in their initial swelling and bruising two to four weeks after surgery. The ultimate benefit from fat grafting is seen in 2-6 months.
What are the risks of fat grafting?
When performed by a qualified surgeon, fat grafting complications are rare. However, any surgery carries some degree of risk. Possible complications include noticeable bumps, infection, bleeding, adverse reaction to anesthesia, damage to the eye or nerves of the face, unwanted changes in the facial contour, poor results, damage to the vision, and recurrence of the problem.
Please Call Us Today to Schedule a Consultation
Visit the location closest to you today and get ready to look as young as you feel!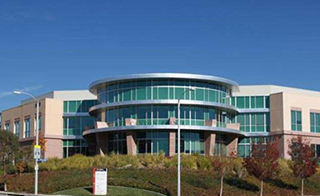 28212 Kelly Johnson Pkwy Suite 239,
Santa Clarita, CA 91355
2121 Wilshire Blvd #301,
Santa Monica, CA 90403